Candle Wax Reading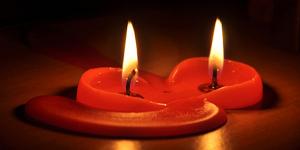 Marina Dee is a famous Clairvoyant Reader based in Australia (Melbourne) who has ability to read the problems of your life through Candle Wax Reading. It is done by choosing a candle of your favourite color as every colors have different meaning in life. She gives accurate answers to your questions with the help of that particular colored candle which you have selected among all.
Famous Candle Wax Reader
Solve Your Problem Through Candle Wax Reading
She helps in solving various problems of your life related to love, career, business, money and family. Her accurate spiritual messages give harmony, success, prosperity in your life. Candle Wax Reading can be done in person or sending photos of candle via email/ webcam.
Some basic colors of candles used in online candle wax reading and its significance are as follows
Red : love and relationships
Yellow : money, career, job, business
Green : health
Pink : friendships, family
Purple : spirituality
Blue : future and future events
Images of some of my Candle Wax Reading

Please call/whatsapp
+61 421160346
or
email
to book a session in person.
World Renowned Medium Australian Clairvoyant Psychic Reader & Healer