Coffee Cup Reading In Port Melbourne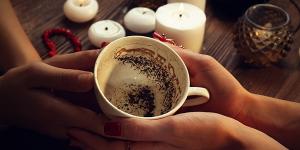 Coffee Cup Reading in Port Melbourne is an ancient way of telling the fortune, occult, and divination. If the Coffee Cup Reading Symbols and Numbers are done by a real psychic reader like Marina Dee then the result should be more accurate. Most of the coffee cup readers use a cup of Turkish or Greek coffee for coffee cup reading. The cup acts as a crystal ball and the coffee acts as a medium via which the information is accessed by the reader.
Predicting the Situations & Foretelling
Coffee Cup Reader in Port Melbourne practices the various forms of coffee readings from many years for the purpose of predicting the situations and foretelling. In these forms of readings the seeker feels relaxed by sipping the hot liquid after that the left sediment at the cup base turned into a saucer creating various characters or images. Then the reader interprets the images formed and other information created.
Get an Insight of Your Life
With immense experience, Marina which is located in Australia is here to help you out in the situations where you are stuck or you need a clue with an Online Coffee Cup Psychic Reader in Port Melbourne. She will amaze you with just a cup of coffee. Contact her to gain a deep and accurate understanding of your situation and also have a deep insight of your life.
Images of some of my Coffee Cup Reading

Please call/whatsapp
+61 421160346
or
email
to book a session in person.
World Renowned Medium Australian Clairvoyant Psychic Reader & Healer