Candle Wax Reading In Southbank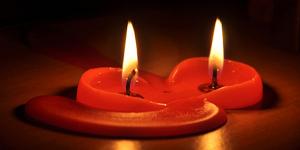 Marina Dee is the popular Candle Wax Reader in Southbank who has the capability and expertise to read your life problems with the help of candle wax reading. Different colors have different meanings in context to life so all you need to do is just pick your favourite color of candle to get the appropriate solutions to your problems.
Get Answers to Your Questions
With the help of your selected candle, Marina will give answers to all your questions accurately. Whether you want to know about your love life, relationship, or matter related to your money, family or business, she will help you in getting rid of all your problems with Candle Wax Reading in Southbank. You will be able to gain prosperity, successes, harmony in your life with her appropriate spiritual messages.
Book Your Online Session Now!
Some of the common colors used in Online Candle Wax Reading in Southbank includes pink, red, green, yellow, blue, and purple. Marina is located in Australia but offers its reading services online in Southbank as well. Candle reading is a wonderful way to know exactly what impacts your life. You can reach out to us to book your sessions now!
Images of some of my Candle Wax Reading

Please call/whatsapp
+61 421160346
or
email
to book a session in person.
World Renowned Medium Australian Clairvoyant Psychic Reader & Healer